Friendly atmosphere and personalized welcome
Our establishment offers a family-type hotel service. Located in the heart of Lozère, it is located in a calm and relaxing setting.
We welcome both international tourists and local customers.
Anglais Our staff speaks English and can therefore welcome foreign tourists passing through the region.
Concerned about your satisfaction, we offer quality services at very attractive prices.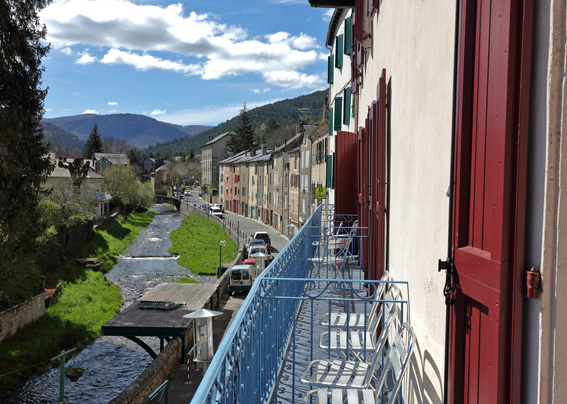 Quality hotel services
With our 32 years of experience in the hotel industry, we are able to provide services that meet the expectations of all types of customers. We adapt our services to your needs and your requirements in order to satisfy you at best.
Comfortable rooms
Our family hotel is easily accessible and has 29 rooms that can accommodate from 1 to 4 people, all as comfortable as each other. They have a direct telephone line and a flat-screen television Some have balconies.
In addition to the facilities made to ensure your comfort, you will also have free access to Wi-Fi at the reception and in the lounge. you can check your emails, continue to communicate with your loved ones and share your discoveries throughout your stay.
Your hotel with swimming pool and garden
An oasis of peace in Meyrueis
Spend a pleasant stay in Meyrueis, taking advantage of the swimming pool and the garden located 100 meters from the hotel.

Anglais Thanks to our establishment, you will have the opportunity to share unique and convivial moments with your loved ones. You can also relax on our deckchairs while sunbathing or sipping a cold drink.
A place to which you will have access by choosing our hotel for your stay in the region.
An accessible hotel with private parking
The Hotel de l'Europe is the ideal place for your stay in Lozère, especially if you come by car.
We provide you with private parking. The latter is located 200 meters from the establishment and is closed at night to guarantee the safety of your vehicle.
Also, you will no longer have difficulty looking for a place to park your car during your visit. You will be sure to spend a peaceful stay in our establishment.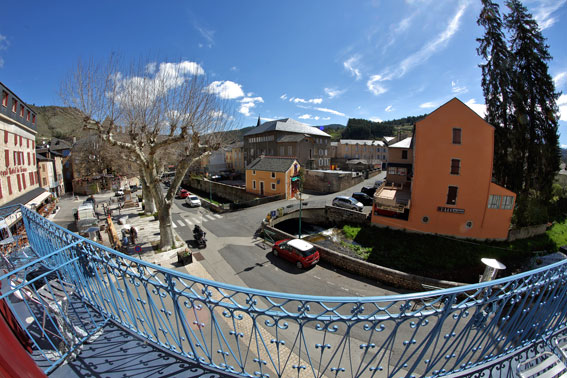 Book directly with the hotelier!
To benefit from the best rates, contact us directly.

A stay full of adventure in the heart of the Gorges du Tarn and Gorge de la Jonte.
A wide choice of activities
By staying at our hotel, you can take advantage of the various activities offered by the region, such as hiking and cycling. Indeed, our hotel is ideally located near tourist sites as well as shops.
You will be close to various sites such as Mont Aigoual, the Cévennes National Park, the caves of Aven Armand, Dargilan and Bramabiau, Les Grands Causses as well as the Jonte or Gorges du Tarn.
Established in the heart of Meyrueis, our hotel is privileged by a location near tourist sites.
In addition, you can explore the wonders of the region: Mount Aigoual, the Cévennes National Park, the caves of Aven Armand, Dargilan and Bramabiau, Les Grands Causses, etc.
For sports enthusiasts, you can practice several activities such as hiking or bike rides. The region also gives you the opportunity to discover a variety of wildlife: bison, vultures, Przewalski's horse, etc.